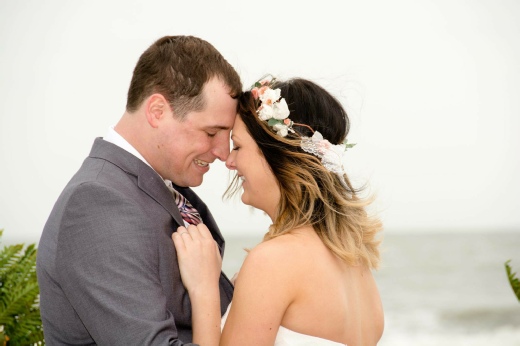 No Frills Package: Monday-Friday, $299
Saturday, Sun. & Legal Holidays: Add $100
Sunrise Ceremonies: Add $100
Specific Package Details
Our officiant will conduct your spiritual or civil ceremony and customize to your wishes.
Wedding ceremony is available at APPROVED beach locations and hotels, at just about any place you choose in the greater-Myrtle Beach area. We will travel to the location of your choice and perform the wedding on the beach as long as the beach is located in a "legal" beach-wedding zone. (Your wedding planner can help provide direction as to where those zones are located).

The ceremony will be beautifully scripted, choreographed and presented.
Your wedding site will be selected and prepared by us to ensure as much privacy and cleanliness as possible.
We will complete, notarize and file your marriage license with the courthouse AFTER the ceremony is completed. (By law, we are not permitted to obtain your marriage license for you – it is just like getting your Driver's License. Your wedding planner will instruct you how to apply for your South Carolina license which must be done in person).
You have unlimited phone and e-mail consultation with us to find your wedding site, reception site options, hair stylists, or whatever it takes to make you happy.
The

OFFICIANT

will take candid and posed Photos

AFTER

the wedding ceremony and you will receive 30-35 unedited and un-copyrighted images in high resolution (jpg format) on a CD with a written copyright release. This will allow you to make as many copies as you want. Your CD is normally available for pick up within 24 hours or we can arrange to have the pictures available in a file that you can download from your computer once you get home.